What's Happening Today at The Corbin District
From shopping events, open-air fitness classes to virtual wine tastings, concerts, book discussions, and more — The Corbin District brings you and the greater Darien community exciting events and programming.
As our community continues to grow and The Corbin District further takes shape, we look forward to expanding our entertainment and event offerings to area residents and visitors — both online and in person! Watch for our popular Brooklyn and NYC food purveyors and gourmet deliveries at Grove Street Plaza and fitness classes led by some of the country's top-tier instructors.
Sign-up for our newsletter and follow us on Instagram to stay in the loop!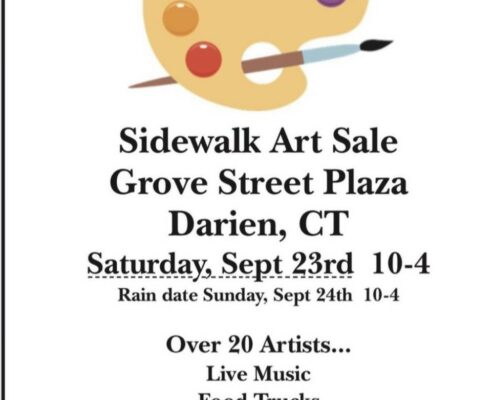 The Corbin District, PG Properties and Baywater Properties are thrilled to welcome the Darien Sidewalk Art Show to Grove Street Plaza.  Over twenty artists will be participating in what has […]
MORE TO COME AT THE CORBIN DISTRICT