The Corbin District is being developed by Baywater Properties — a privately held, full-service commercial real estate company serving Fairfield County, CT and Westchester County, NY, with a strong track record of creating value for its partners, customers, investors and the communities in which they operate.
Baywater's founder, David Genovese, and his partner, Penny Glassmeyer of PG Properties, have worked extensively with the town of Darien to launch The Corbin District to transform and enliven downtown Darien.
Beinfield Architecture has built an idea-driven architectural practice whose work is inspired by place, culture, and history. We are dedicated to solving architectural problems innovatively with environmentally sustainable solutions that are expressive of structure, and program. Our work is responsive and imaginative, modern, yet respectful of tradition and context.
As architects practicing in New England, our design is informed by vernacular traditions, and the timeless and essential meanings found in the stark, simple, patterned forms of early New England architecture. It is an architecture of distilled images, which bridges between the distant past and the present, exploring varying degrees of abstraction along the way. Our design process embraces our client's dreams, enabling them to be realized in built form.
We take an alchemical approach to architecture, striving to transform the ordinary into the exceptional, and employing common materials towards uncommon ends. We use historical vernacular forms in search of meaningful symbols, imagery and experience, and ultimately judge our work based on the feelings it evokes, and its ability to resonate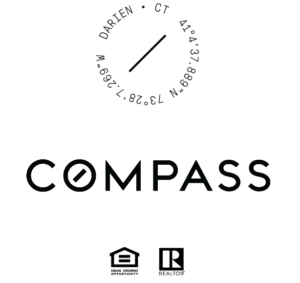 Compass is now the largest brokerage in the United States in terms of closed sale volume. With over 22,000 hardworking and talented agents from coast-to-coast Compass went from "not existing" to #1 in less than 10 years. Compass has the power of a national network coupled with the knowledge and expertise of local agents. With access to the best digital platform in the industry Compass agents are able guide clients through every step of a transaction for a successful real estate experience. Our Compass team is led by David and Holly Hawes, Lynne Somerville and Katie DeSalvo who bring incomparable knowledge of our local residential market landscape.
Compass is a licensed real estate broker, licensed to do business as Compass CT LLC in Connecticut and abides by Equal Housing Opportunity Laws.